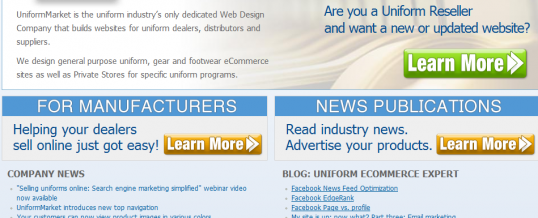 Uniform Market is the uniform industry's only dedicated Web Design Company that builds affordable websites for uniform dealers, distributors and suppliers. We design general purpose uniform, gear and footwear eCommerce sites as well as Private Stores for specific uniform programs.
Brought in as a consultant to help stabilize Uniform Market's production environment that consisted of 2 ColdFusion servers, and over 700 stores. 
ColdFusion Tuning of Uniform Market Servers

Tuned 14 ColdFusion instances across two servers.
Total execution time ...
Read More →
Share